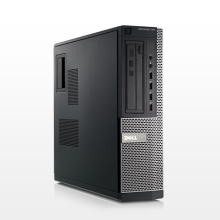 RSW502
Role: Catalogue-Only
Current Status: Available
---
Catalogue-Only computers provide basic access to the University of Toronto Library Collections Catalogue and essential electronic resources.
In order to ensure equitable access to these resources, general Internet access is not available from this computer.
Core Software Applications
The following applications are a standard part of the ICICLE 2013 Catalogue-Only Station Windows 7 image.
Internet Explorer 10
Microsoft Office Compatibility Pack 12.0.6514.5001
Microsoft Excel 2003 Viewer 12.0.4518.1069
Microsoft PowerPoint 2003 Viewer 14.0.4763.1000
Microsoft Visio 2010 Viewer 14.0.4763.1000
Microsoft Word 2003 Viewer 11.0.6506.0
Notepad
Wordpad
System Center Endpoint Protection 4.1.522.0

---

USB Drive Letter Manager 4.7.0.0
Supplemental Software Applications
No Supplemental Software Applications are provided on this computer.
Eligible Clientele
No Authentication is required to use this computer.
Printing Options
This computer can send print jobs to the following queues:
InfoCommons Colour (1st Floor) (IC-P4-Colour)
Robarts Reference B&W Printers
Computer Hardware
Computer Model: Dell Optiplex 790
Monitor: 22-inch, 1920x1080 Widescreen LCD
Optical Drive: Writable DVD
Scanner: None