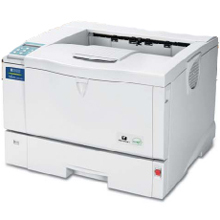 EA-P2-BW
Black and White Printer
Current Status: Available
---
This printer accepts jobs sent to the following queues:
East Asian B&W Printer (Front of Lib)
Printing Options
Printing to the "East Asian B&W Printer (Front of Lib)" queue supports print jobs with the following attributes:
Black and White printing
Single-sided (simplex) printing
Letter-size paper
Pricing
Printing costs per impression (per side):
| Page Size | Black and White | Colour |
| --- | --- | --- |
| Letter | $0.15 | not available |
| A4 (on Letter size) | $0.15 | not available |
| Legal | $0.15 | not available |
Payment requires a T-Card or Visitor Payment Card as cash is not accepted.
Cash-to-Card and Library Visitor Card dispensing machines can be found:
on the First Floor (North and South side, Information Commons)
on the Third Floor (outside the Reading Room).
For more details, please see
http://onesearch.library.utoronto.ca/photoduplication-cash-card
.
Wireless Printing Options
This printer does not support printing from personal laptop computers.
Other suitable printers might be found on the Information Commons Wireless Printing Service (http://printhere.utoronto.ca).
Printer Hardware
Printer Model: Ricoh Aficio AP610N
Printer Support
Technical support for this printer is provided by the Information Commons Operations Group.
Problems with supplies (e.g. out of paper or toner) should be directed to the nearest Library Service Point.